Top 10 Greatest Cricketer In its 143-year history, cricket has witnessed a number of great batsmen, who have enthralled the fans with their magical strokes and amazing footwork.
But there are only a handful of batsmen who have managed to leave a lasting impression on the game by inspiring several generations across the globe.
In this article, Weekly Express has shortlisted the top 10 greatest batsmen, considering their batting brilliance and impact on the game.
List of Top 10 Greatest Cricketer
Tests- 164, Runs- 13288, Average- 52.31, 100s- 36, Highest Score- 270
Fondly known as "The Wall", Rahul Dravid has all the qualities to be in this esteemed list. He had an amazing defence and temperament.  During his 16-year long career, Dravid played a number of crucial innings in both Tests and ODIs. His Test (52.31) and ODI (39.17) averages are testimony of his greatness.
Tests- 124, Runs- 8832, Average- 52.57, 100s- 23, Highest Score- 280
Javed Miandad was Pakistan's leading run-scorer before Younis Khan surpassed him just a few years ago. Miandad is famous for his last ball sixer against India in 1986, when his team needed four runs to win. With 23 Test and 8 ODI tons to his name, Javed found 9th spot in our list of 'top 10 greatest batsmen'.
Tests- 85, Runs- 7249, Average- 58.46, 100s- 22, Highest Score- 336
England's Wally Hammond occupies the 8th spot in our list of 'top 10 greatest batsmen'. With an average of 58.46, he was extremely valuable in the English team during the Bradaman era. He smashed 22 centuries in his stellar Test career.
Tests- 131, Runs- 11953, Average- 52.88, 100s- 34, Highest Score- 400*
Known as the Prince of Trinidad, Brian Lara is famous for playing long innings in the traditional format of the game. He holds the record for highest individual score in a Test innings (400*) and in First-Class cricket (501*). During his illustrious career, Lara topped the batting rankings on numerous occasions.
With 34 Test tons and 19 ODI hundreds, the stylish southpaw finds 7th spot in our list of 'top 10 greatest batsmen'.
Tests- 168, Runs- 13378, Average- 51.85, 100s- 41, Highest Score- 257
Widely regarded as one of Australia's greatest captains, Ricky Ponting is in the 6th place in the list of our 10 batting giants.
Ponting represented Australia in 168 Tests and 375 ODIs, amassing over 27000 and 71 centuries in international cricket.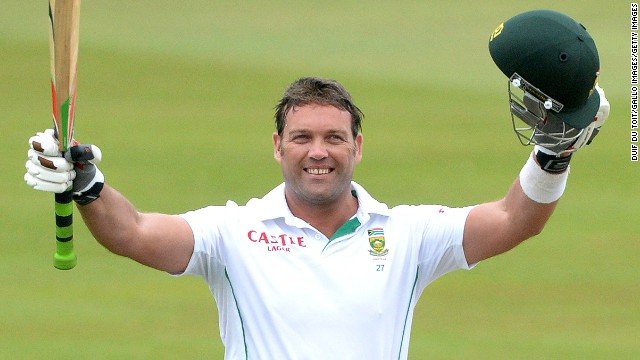 Tests- 166, Runs- 13289, Average- 55.37, 100s- 45, Highest Score- 224
Apart from being a great all-rounder, Jacques Kallis was also a legendary batsman for South Africa. He is only cricketer in the history of the game to have more than 11000 runs and over 250 wickets to his name in both Tests and ODIs.
With the Test average of 55.37 and ODI average of 44.36, Kallis is the fifth greatest in our list of 'top 10 greatest batsmen'.
Tests- 93, Runs- 8032, Average- 57.78, 100s- 26, Highest Score- 365
Another Caribbean great features in our list and he is none other than Sir Garfield Sobers. Sobers was one of the most destructive batsmen of his era and was the first ever cricketer to smash 6 sixes in an over in professional cricket.
He boasts the batting average of 57.78 in Test cricket with the highest score of 365 runs. Sobers also has 26 Test tons to his name from 93 games.
Tests- 121, Runs- 8540, Average- 50.24, 100s- 24, Highest Score- 291
Vivian Richards was inarguably the most awesome batsman of his era. He had the swagger and presence in the crease, which frightened even the best fast bowlers of his generation.
In 2000, Richards was voted as one of five cricketers of the century. He has 8540 Tests runs and 6721 ODI runs to his name.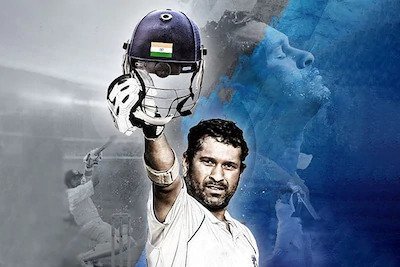 Tests- 200, Runs- 15921, Average- 53.78, 100s- 51, Highest Score- 248*
Indian legend Sachin Tendulkar is at the second position in our list of 'top 10 greatest batsmen'. In a career spanning 24 years, Tendulkar played 200 Tests and 463 ODIs for India, scoring the world record number of runs (15921 in Tests and 18426 in ODIs) and centuries (51 in Tests and 49 in ODIs). He also holds the record for most runs, centuries, fifties in ICC Cricket World Cup and is the most capped player in Tests and ODIs.
Tests- 52, Runs- 6996, Average- 99.94, 100s- 29, Highest Score- 334
Australia's Don Bradman holds the top spot in our list of 'top 10 greatest batsmen'.  Bradman is the only batsman in the history of cricket to have come close to a batting average of 100. In 52 Tests, he aggregated 6996 runs at an astonishing average of 99.94 with 29 centuries.
Read Also:-6,6,6,6,6,6: 12 years of Yuvraj Singh's six sixes in an over in T20 World Cup