There is a saying that criminals can never escape the long arm of the law. However, in the case of policeman Jagmeet Singh From Punjab, criminals will also have to cope with his extremely long legs.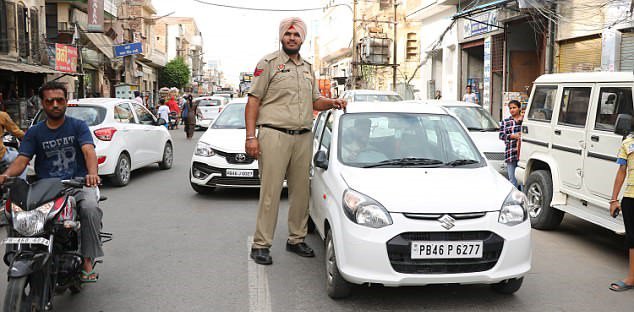 Standing at 7 feet 6 inches
Jagmeet Singh From Punjab he has been marked as the tallest policeman in the world and you would certainly require a ladder if you want to click a selfie with him.
As per a report in Daily Mail, Singh has a personal tailor who is assigned the task of making his unusually big police uniform. His size 19 shoe is not available in India and has to be imported from abroad.
The report also claims that Singh has been with the Punjab police for 20 years and his height has turned him into a local celebrity in Amritsar.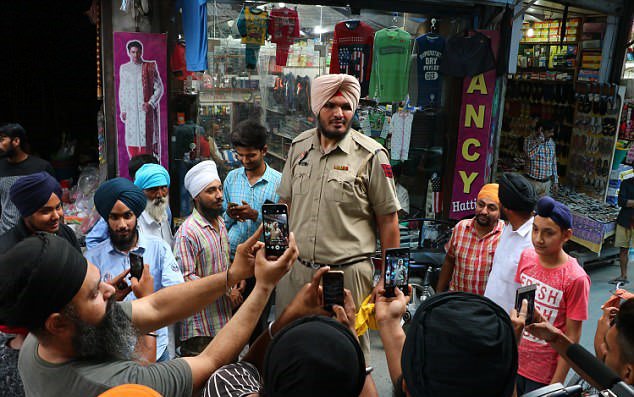 "I am very proud of being the tallest policeman in India. Am 7ft 6in tall, I weigh around 190 kilograms and I feel very happy about it. Can't find shoes in my size in India. I have to order them from a different country," Singh told Daily Mail.
Although Singh takes pride in being the tallest cop in the world, he also faced a lot of difficulties in daily life.
"There are a lot of problems in my life. I am not able to buy clothes of my size, I can't use a normal washroom.  And I have to travel in my own car, I can't take a local bus or cab.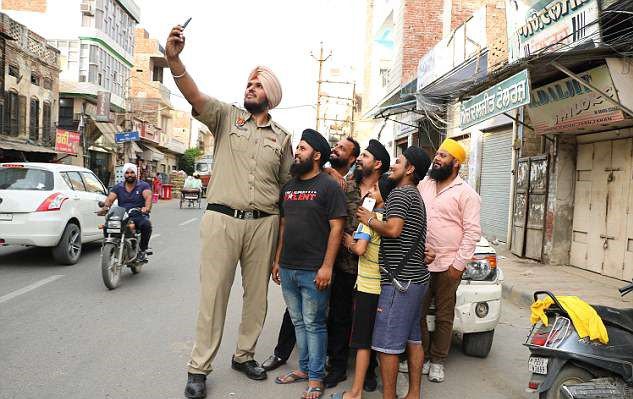 He also said that nobody wanted to marry him because of his height.
But his height was not a problem for his wife Sukhbir Singh who herself stood at 5 foot 11 inches.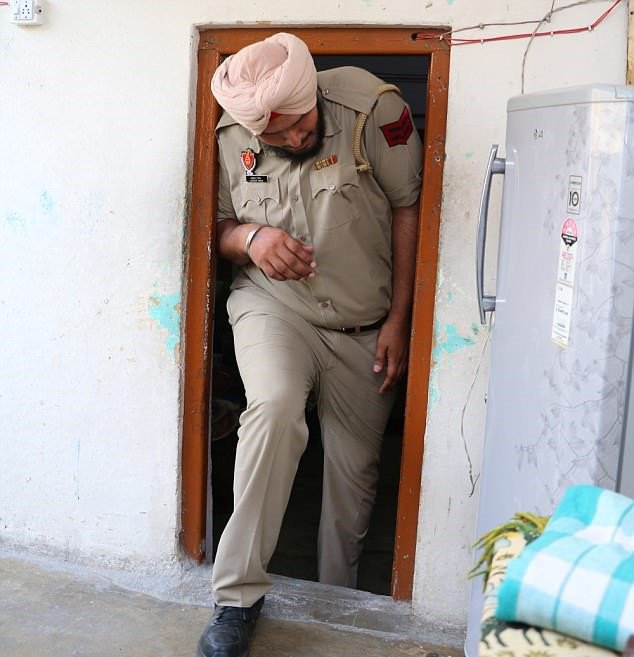 Sukhbir told Daily Mail she felt proud to be married to the tallest man in Punjab and the tallest policeman in the world. She is proud of him as he is and this is a great thing.
"People come and take photos with us, it's great. I don't think there's anyone that's taller than him in India or the entire world," said Sukhbir.
Jagmeet Singh is a big man in size and crime is very low in his area. Weekly Express wishes him a successful and happy life ahead.
Read Also:-The Renaissance | Shri Ram Global School Annual Function